Full Circle Cinema At The Movies: Volume 2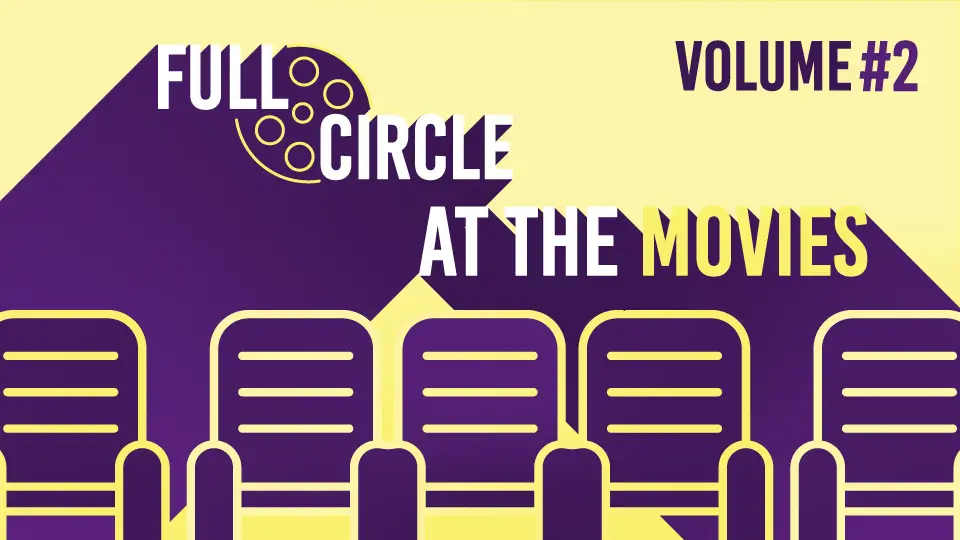 At Full Circle Cinema, we have a deep reverence and respect for movies and the theater experience. Although we all come from different backgrounds and ideologies, our love of cinema brings us all together. While we are now on the verge of regression, it is now more important than ever to celebrate our favorite picture house. We've rounded up a few stories from Full Circle Cinema's writers about their cinematic experiences. These stories are either experiences that blew us away or describe the common experience we have when going to the movies.
This is our second volume in the collection of stories. If you want to read our first volume, click here, enjoy it!
Marc Tan: "The room where it all happened"
There are a lot of factors that go into a person's idea of ​​a perfect movie experience. Some would say that a bright, focused projection is the most important element. Others would defend the scent of buttered popcorn in the air. For me, there is one key factor that makes a theatrical experience memorable: the vocal responses of the audience. Sometimes the best audience responses are to not generate any sound. However, there are times when a rowdy crowd is just what a movie needs. And if there's one movie that feeds on as many enthusiastic screams as it can, it's the modern cult classic. Bedroom.
Naming all of the reasons this movie is so provocative would be the subject of a separate article. In a nutshell, the movie is what you would get if you filtered a soap opera narrative through a man who had no knowledge of cinema. Or the human population, for that matter. And given that writer / director / star Tommy Wiseau is the epitome of an enigma, it's fitting that the film follows suit. As a result, it has performances that evoke the energy of an alien awkwardly inhabiting a human body. And for a story that revolves around a love triangle, she has the misfortune of portraying her intimate relationships through sex scenes that are too long and poorly staged.
READ: "The Protégé" review: "John Wick finally has contemporary success in potential sleep"
Naturally, all of these elements make audiences laugh at the film rather than with it. But to say that this describes the audience in my theater would be an understatement. When i looked Bedroom in theaters in early 2018, the laughs were just the beginning. Whenever my crowd wasn't chuckling at a bad dialogue, people were shouting in response to a scene. For example, when the lover Lisa or her mother explains that Lisa can or cannot do something, several spectators shout "BECAUSE IT'S A WOMAN". Since scenes like this appear more than once, it's hard not to take this as a reaction to Wiseau bluntly presenting his narrow take on women.
Surprisingly, this active way of responding applies to every scene in the film. When Wiseau's character denies an allegation of physical abuse, everyone, including myself, has shouted out every word of his denial. And just when singing the dialogue wasn't enough, the audience claps and cheers when the moment is over. Another universal response comes from the scene where Johnny sets up a tape recorder to spy on other characters. Since this involves a character performing an act of espionage, the obvious best reaction is to hum the music of an iconic spy series. So it's only fitting that my crowd burst into an acapella cover of the Impossible mission theme.

READ: "PAW Patrol: The Movie" review: "Functional cinema without passion"
For the most part, any vocal expression the audience made was the same as me. There is, however, one exception to this. Halfway through the movie, Lisa places the following pizza order: "Half Canadian Bacon with Pineapple, Half Artichoke with Pesto and Light on Cheese." Considering how odd this order seemed, I tried to make a few sarcastic remarks. But once she said "light on the cheese", I could only think of one expression: "UGH". And there you have it, that's exactly what came out of my mouth. To my surprise, no one else made that sound and instead laughed with my disgust.
I'm not someone who often gives big reactions at such a constant pace during a movie. At most, I make a single exclamation every time a great actor appears in a small role. Otherwise, I watch a movie with the intention of remaining silent. But sit quietly watching Bedroom is not a viable option. The movie is just too fascinating for that to happen, and the riffs made it even more special. No other movie has shattered my reserved cinephile character so deeply, and for that, I'm eternally grateful.
Christian hubbard: "The Community Experience with the Spider-Verse"
I often call the movie theater "my happy place". There is simply nothing quite like the feeling of seeing those lights go out and knowing that you are about to go on an adventure for the next couple of hours. Taking this feeling a step further, I love going to the movies on my own. The freedom to arrive as early or as late as I want and have any snack or beverage, alcoholic or otherwise, that I want, sitting where I want to sit is just the easiest way. exhilarating and relaxing to have a day off, imho.
During the winter of 2018, I experienced a trip to the cinema that I still think about and hope to recreate the atmosphere of today. Accumulation at Spider-Man: Into The Spider-Verse Made me review the trailers and count the days until I could enjoy what promised to be an animated classic. I bought my ticket for a Sunday afternoon screening and arrived just in time to grab the full trailer list.
READ: Marvel Studios 'Spider-Man: No Way Home' Trailer Leaked Online
However, to my surprise, I was the only person in the theater for this particular performance. That's right. It was just me and as many Spider-Men (and women) as I could handle. I laughed, cried, and even found a way to take a few Modelos down in 90 minutes. I was able to shamelessly enjoy an instant animated classic on the big screen all to myself. As a biracial man, I was able to immerse myself in the tale of Miles Morales, a young biracial boy in the making, and see myself on screen through the tears that came to my eyes without the slightest distraction from other moviegoers. .
For this Sunday afternoon, it was just me and the cinema. While the experience of watching a cinematic event such as Avengers: Endgame was only enhanced by the community engagement of other fans, that particular experience was enhanced by the ability to feel like I had a personal interest in the events of the film because I did.
Films are typically the place where we forget the world, get lost. However, even as a man in his mid-twenties watching a cartoon, I look back on that experience and can honestly say that it was in the movies that I felt more like myself than ever before.
–
Did you like this article? If so, consider visiting our YouTube channel, where we discuss the latest and greatest in pop culture.
---